Fatter Wallets T-Shirt | Trump 2024
The Fatter Wallets T-Shirt is a Trump 2020 t-shirt that is made to be comfortable and stylish. It features a comfortable fit and a high quality printing. The shirt is also unique in that it is made to be a political statement.

Almost gone.
There are only left.
This month, we only do pieces of this limited edition. Get it before it's gone!

Description
Looking to support the Trump 2020 campaign? Look no further than our Fatter Wallets T-Shirt! This shirt is made from 100% cotton and features a Trump 2020 graphic on the front. It's a great way to show your support for the president-elect and help promote your message.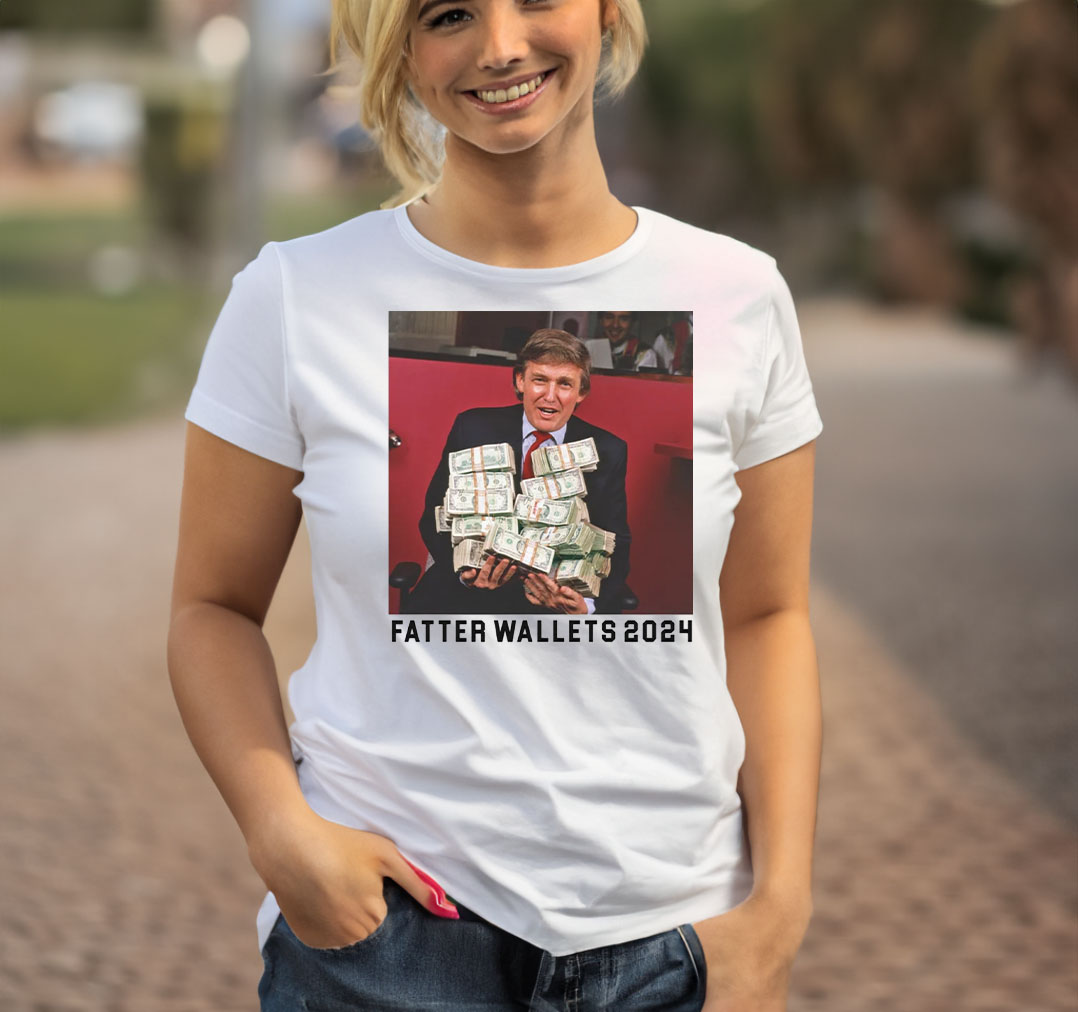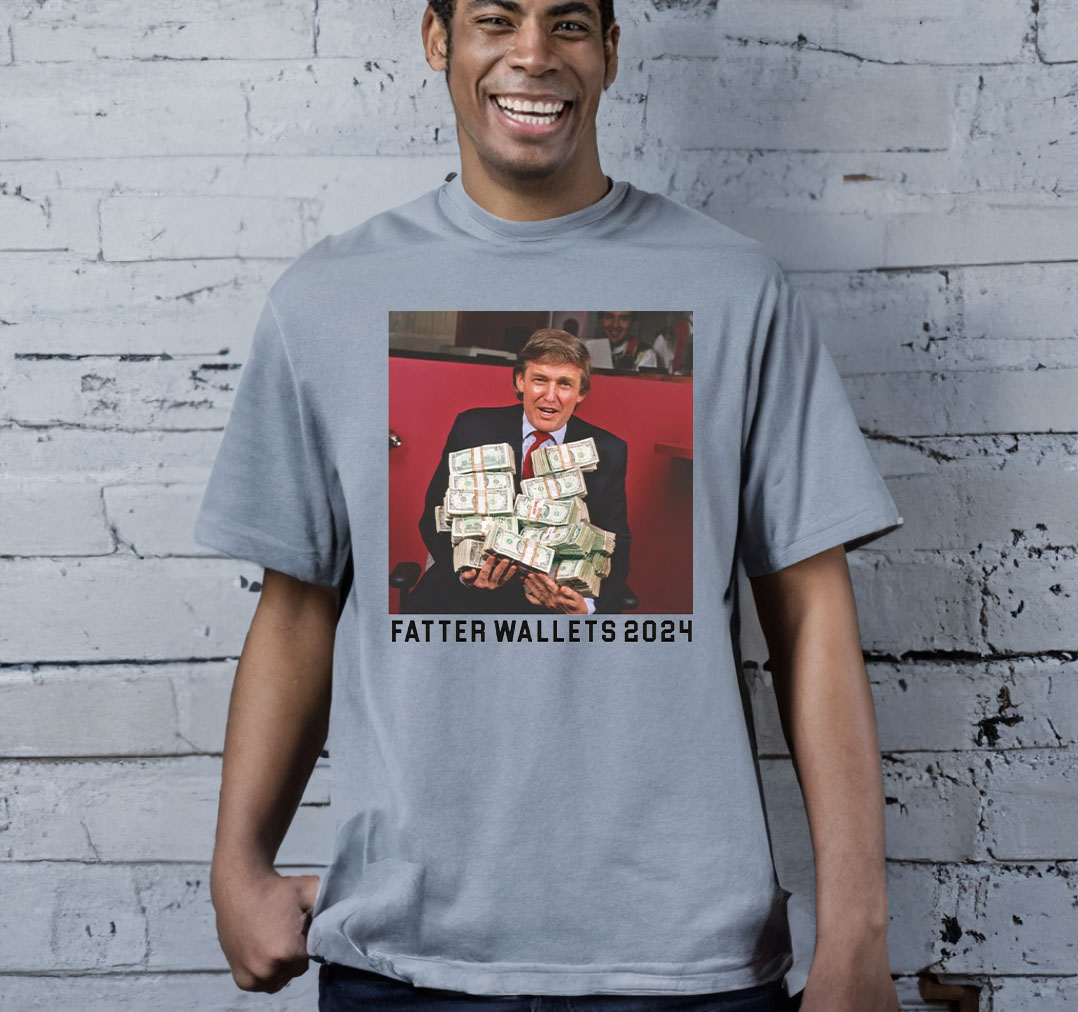 Reviews (3)
Only logged in customers who have purchased this product may leave a review.
Shipping Information
Production Time: All orders are processed within 1 – 3 business days.
Delivery Time: Standard (3 – 7 Business Days) -  Expedited (2 – 5 Business Days)
Returns & Exchanges: Full refund, no questions asked. Defective/damaged items replaced (no extra fee) within 30 days of purchase.
Track your package: We'll send tracking number with confirmation email when available, so you can track online.
Global Shipping Available: Winred ships to over 100 countries, rates & fees may vary by location.
If you have any other queries, please feel free to email us at [email protected]