If You Don't Like Trump Then You Probably Wont Like Me And I'M Ok With That T-Shirt
This t-shirt expresses a political opinion and acknowledges that not everyone will agree with it.

Almost gone.
There are only left.
This month, we only do pieces of this limited edition. Get it before it's gone!

Description
This stylish t-shirt is the perfect way to express your opinion on the current political climate. The bold black and white design features the phrase "If You Don't Like Trump Then You Probably Won't Like Me And I'm OK With That" in a modern font. The t-shirt is made from a soft and comfortable cotton blend fabric, making it ideal for everyday wear. The relaxed fit and classic crew neckline make it easy to layer with other pieces for a stylish look. The t-shirt is available in a range of sizes, so you can find the perfect fit for you. Whether you're a fan of the current president or not, this t-shirt is sure to make a statement.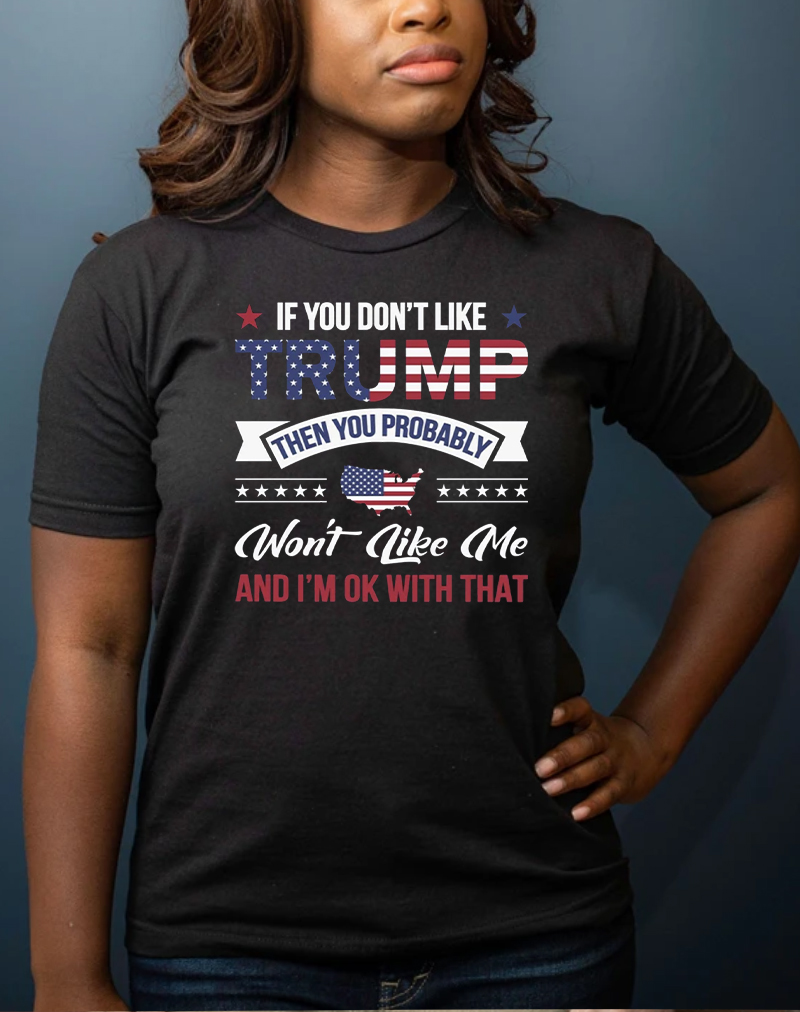 Reviews (4)
Only logged in customers who have purchased this product may leave a review.
Shipping Information
Production Time: All orders are processed within 1 – 3 business days.
Delivery Time: Standard (3 – 7 Business Days) -  Expedited (2 – 5 Business Days)
Returns & Exchanges: Full refund, no questions asked. Defective/damaged items replaced (no extra fee) within 30 days of purchase.
Track your package: We'll send tracking number with confirmation email when available, so you can track online.
Global Shipping Available: Winred ships to over 100 countries, rates & fees may vary by location.
If you have any other queries, please feel free to email us at [email protected]